Friday June 24th, 7-10pm
at Blockhouse Bay Boatclub, Auckland
DANCE: 5Rhythms Wave
with Geordie Jahner & Sacha Paddy
MELT: Live Music & Dancing
with Fraser Bruce and Co
PLUS: Delicious Dessert & Raw Chocolate Elixir, Great Offerings, Silent Auction

Entry donation: $25 – all proceeds go directly to Christina & her family
Dear Dancing Friends, 5Rhythms Community & Beyond,
You are invited to attend a special evening of fantastic dance, drumming, and dessert at the beautiful Blockhouse Bay Boat Club to help raise funds to support Christina & her family.
Some of you may be aware that our dear friend & 5Rhythms teacher Christina has been dealing with breast cancer these past few years. The time has come for us to gather as her community to express our love and support, and to offer up our healing prayers and financial support as she dances her way through this challenging journey.
The Healing Power Of Dance
We have all experienced the healing power of the dance and the healing power of prayer, the potency of which becomes magnified when we come together as a large group with a focused intention. Let's raise the roof and lots of money – just because we can & want to!
Christina has poured her heart and soul into helping keep the 5Rhythms dance alive and well here in Aotearoa. Now is an opportunity for us to express our love, deep gratitude and appreciation for all the soulful spaces she has held for us over the years.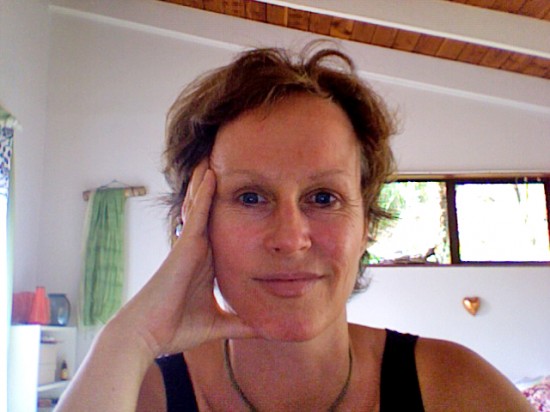 Generosity
Please come prepared to give generously (please bring cash or cheque -there is no eftpos). We encourage you to dig deeper than you thought you could, but not so much that it hurts. Can you offer something for the Silent Auction – art, services or something else? Could you donate a delicious dessert? We all take our turn on the wheel in terms of needing support…today may be Christina's turn…tomorrow ours…
Different ways you can contribute and donate
Be There & Bring a Friend or Two!
Donate Services or Art for the Silent Auction
contact Kerry-Ann on 09 816 8800, celebrant@kerryannstanton.com
orIngrid Nagle-Rose on 09 816 8650, ingridrose_nagl@yahoo.com
Donate a delectable Dessert or Beverage
contact Chalice on 09 528 6723, info@naturesgold.co.nz
Volunteer crew – help set up, organize & clean up
contact Fraser on 09 817 3644
Getting to Blockhouse Bay Boatclub in Auckland
The Blockhouse Bay Boatclub is at the end of Endeavour Street, and walk along the path to the headland. See Map Here
We look forward to seeing you there 7pm Friday June 24th.